317grow Mission Statement:
"To us, landscaping isn't just mowing a lawn, building a patio, or planting a tree. It's an investment in the lives of our customers. A well-designed and maintained landscape sets the stage for life-changing memories, from lively block parties to family dinners, weddings to moments of personal discovery. We strive to create outdoor spaces that feel like a natural part of your life, a place where you can come in touch with the wonders of the natural world in your own back yard."
We love this project because we feel it exemplifies our mission statement to a tee. This is the home of a young family who needed to simplify and update their outdoor spaces. The front had been long over-grown, and steps were starting to crumble. Almost the entire back yard was covered by a rapidly aging deck that was a major safety concern, and their young children needed a better space to play.
We started last year with the front yard. In addition to being overgrown, the space served no function, and with such a small lot we were determined to make every square foot count. The areas in front of the fence went from weeds to an organized planting bed with a row of boxwoods for neatness and structure, and a row of Annabelle hydrangeas against the fence that will grow to offer an abundance of flowers mid-summer.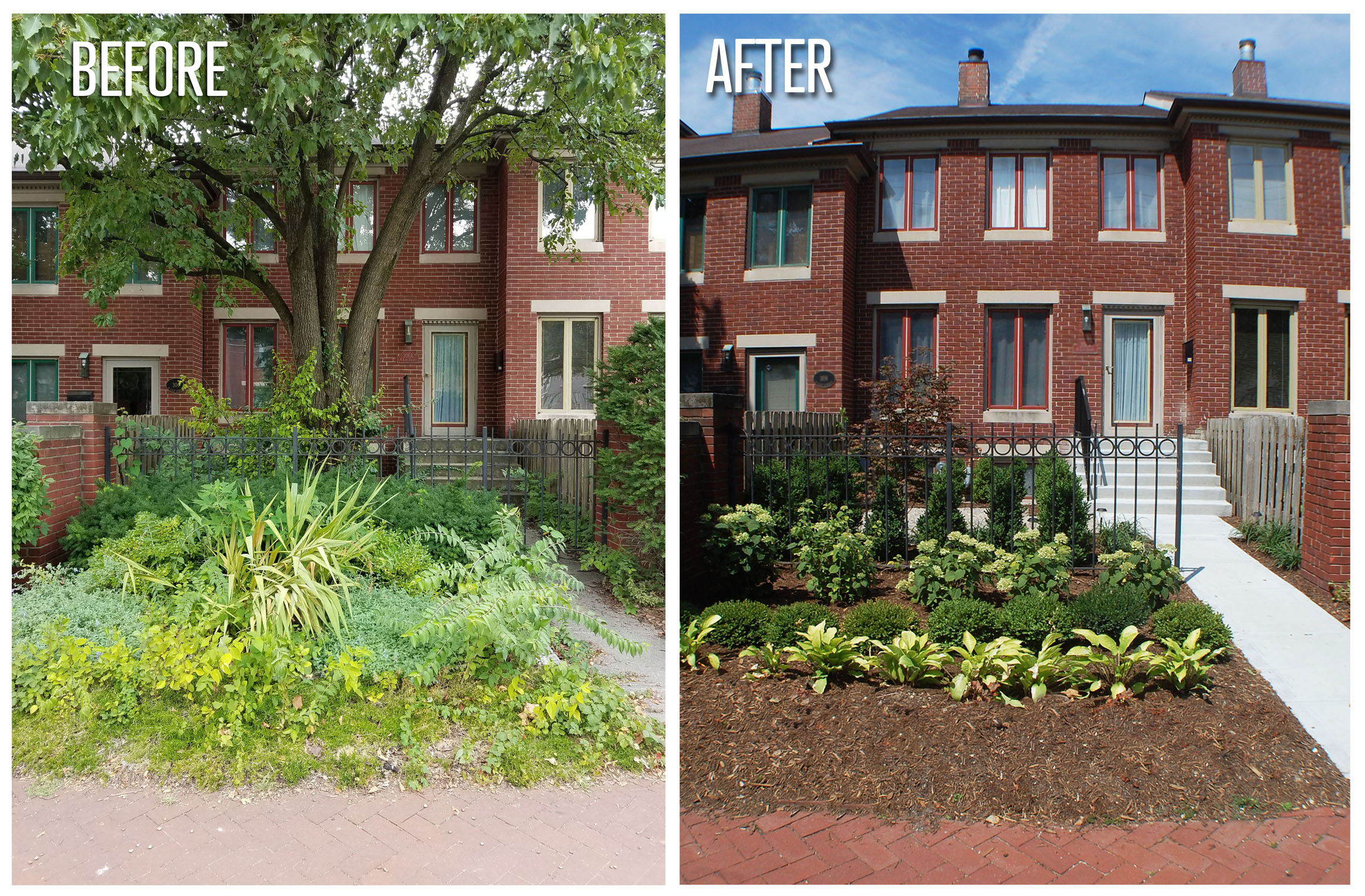 Inside the fence, we removed an invasive (and poorly placed) callery pear tree to make space for a small front yard seating space. The pyramidal boxwoods outlining the gravel pad provide a sense of enclosure to keep people from feeling totally exposed to cars and passers-by.
We began work in the back yard in early summer of 2018. The back yard renovation features a new permeable paver patio, raised cedar garden beds with a ledge for sitting, and a small patch of synthetic turf for a play space.
We've done our fair share of construction in urban neighborhoods and small spaces, and every site presents us with a new set of challenges during construction. As you can see from the photos, this home in downtown Indianapolis is short on room for parking and working. The garage closes the back yard off from the alley, so we were not able to use our usual machinery because everything had to fit through a 3 foot wide door. This crew got a good workout from all the hand-digging and wheel barrow hauling here, and we greatly appreciate all their hard work!
On the back yard portion of this project we took care to document the entire process from site measurement to finished product, so we've put that together on the slideshow below.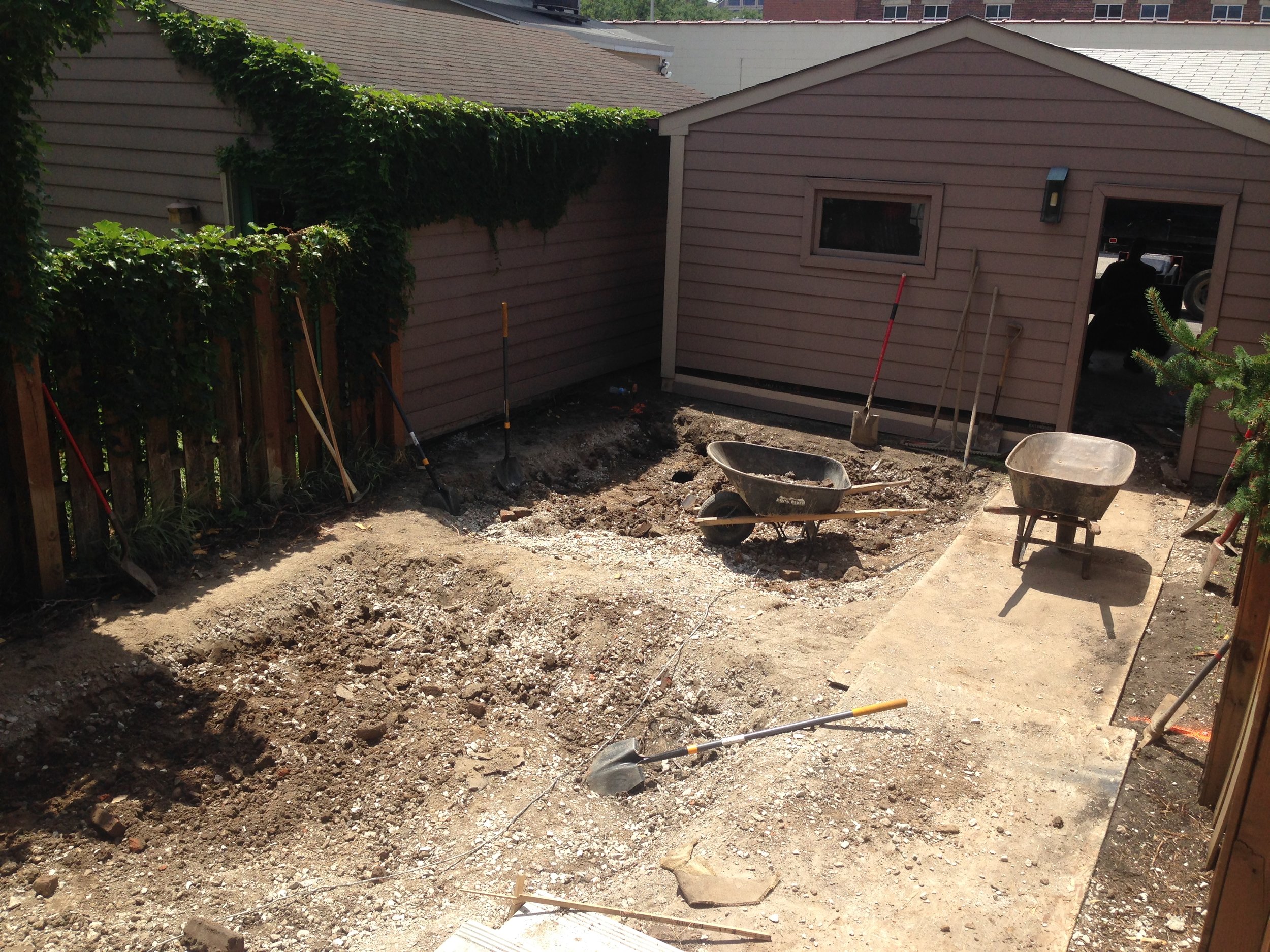 We love the before & after comparison on this project, and these clients were simply wonderful to work with. We are so pleased to leave them with a space to watch their young kids play and grow, a nice space to watch the 4th of July fireworks downtown, and some clean curb appeal up front. If you are interested in renovating or updating your outdoor spaces, visit our design services page for more information, fill out an online request form, or simply give us a call at 317-251-GROW. For ideas, check out our portfolio and our other project spotlights.